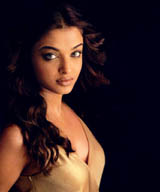 Aishwarya Rai






A.k.a / common misspelling: Ash, Aish, Ashwarya Rai, Aishu




Official Web Site: http://www.aishwaryaworld.com




IMDB page: http://www.imdb.com/name/nm0706787




Wikipedia page: http://en.wikipedia.org/wiki/Aishwarya_Rai




Occupation : Actress

Birth Date : November 1, 1973

Birth Place : Karnataka, India

Nick Name : Aishu

Mother : Brindya,

Brother : Aditya

Star : Scorpio

Height : 5 ' 7 "

Eyes : Green

Languages : English, Hindi, Kannada, Tami

Address : 402 Ramlaxmi Niwas, 16th Road (Near Khar Gym), Mumbai 400054, INDIA l



Aishwarya Rai was born in the South indian state of Karnataka in Manglore on 1st Nov 1973. She was younger of the two siblings, her brother being 3 years elder. When she was about 4 years old, her family moved to Bombay permanently. Her father worked as a merchant navy officer. Aishwarya did her schooling at Arya Vidya Mandir, Santacruz. Academically, she did very well and earned her position as the head girl of her school. Ash chose the science stream while at DG Ruparel College, her favorite subject being Zoology. Aishwarya wanted to do medicine, but circumstances didn't let her. Instead she chose Architecture and passed the interview at Raheja College with flying colors.




By this time, Aishwarya had started getting modelling assignments. She then decided to take a break from architecture and concentrate on modelling. This green-blue eyed beauty stole ads for many prestigious firms, the ones which brought her into the limelight were the garden sari and the pepsi ad. Crowned Miss femina '94 runner up, she was a hot favorite to win the miss world title, which she did ! Her beauty and charm made her India's darling.




She bagged Filmfare Award for best actress for her performance in Hum Dil De Chuke Sanam (1999) as Ajay Devgan's wife who is in love with another man. She also won rave reviews for her performance as a rape victim in Hamara Dil Aapke Paas Hai (2000). In 2003 she bagged another filmfare award for best actress for the role of paro, she portrays in film Devdas.




She had a well publicised affair with Salman Khan which lasted 2 years. Apparently his endless tantrums traumatized her enough to give a press conference in spring 2003 where she declared that she would never work with him again for personal reasons.


In April 2003, she suffered an accident on the sets of Khakee (2003). She broke a bone in one foot and suffered severe cuts. The incident rekindled the discussion about poor safety standards on Bollywood film sets.


Their are 17,000 unofficial websites in her name and she's got to give them something to write about. So she's all set to go where no Indian star has gone before. While others have struggle alot. Aishwarya's bagged a parallel role opposite 'Meryl Streep' in French director 'Coline Serreau's' Chaos. 2003 has been her annus mirabilis. On the jury at Cannes, the international festival circuit with Chokher Bali, the crossover sets of Bride And Prejudice, the cover of Time magazine. And now she's all set to waltz into Hollywood. The film trade traditionally treats its heroines as completely interchangeable assets. Aishwarya Rai is the only Indian woman in world's Top 10 looking women.